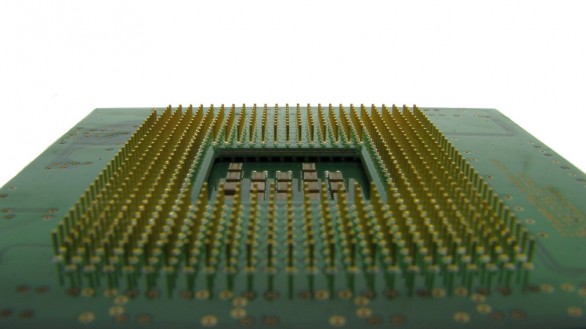 Rumors are circulating that Intel will soon announce their newest Xeon processor with a whopping 10 cores. Intel release notes from the upcoming Hot Chips conference, and on the list of announcements is "Westmere-EX: A 20-Thread Server CPU". With hyperthreading, the operating system treats each core like two processors (i.e. two threads). In this case, 20 threads would be the processor has 10 cores.
Intel is neither confirming nor denying the claims, meaning that they are probably true. Their last Xeon processor, the 7500 had eight cores, and it stands to reason that ten would be the next logical choice. In the past, they have jumped in higher increments (i.e. four cores to eight), but as the amount increases, it will be more difficult to fit more on a chip. Therefore, moving up two increments is still significant.
Xeon processors are popular in many hardware server lines, and it is common to see web hosting dedicated servers powered with two, four, or eight-core Xeon processors. Many run a 64-bit version of Linux, such as CentOS.
Source: Hardware Central
Photo: Flickr