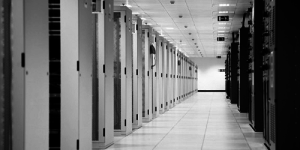 A professional data centre is a location in which various pieces of hardware are located and professionals employed to watch over them and monitor their functioning. These are centres that take charge of the data and hardware that an organization has and monitor them to ensure that they are always performing at optimal levels. This is especially a normal practice within the financial sector in which small changes in the system and errors can lead to very heavy losses on their side. It is an outsourcing process meant to protect the firm from unnecessary risks.
What makes up a professional data centre?
To start with, you will need skilled engineers that will monitor the network and flow of information. They will also be required to regulate the flow of information from one end to the other since at times there can be too much traffic. These engineers also maintain the equipment making some of the regular day to day maintenance services.
One of the advantages that come with the use of these professional data centers is the fact that the security of the hardware and the data itself is almost guaranteed. By virtue of the fact that the centers' main business is to look after the equipment and the data, means that they are then able to better provide specialized security features. It is a service that allows individuals and companies to focus more on the core business of theirs. It is the shot in the arm that everyone needs.