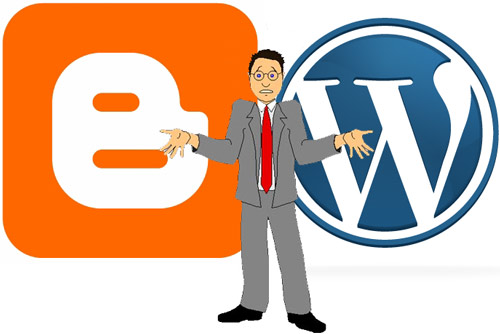 Blogs can be a powerful marketing tool for small businesses, helping you talk directly to your customers and build your brand.  Blogging tools such as WordPress, Open Blog and Serendipity make it quick and easy to create a blog, and a study by IBM shows 63% of business blogs increase consumer interaction with products and new services. When written and published in the right way, creating content online can help grow a community of customers who want to learn more about your services and help to generate business from your website.
With fierce competition and more and more businesses now publishing information on the web, it has never been more important to optimise the quality and content of your online posts. In order to really reap the benefits of blogging, if you want to project your brand and generate more traffic to your site, there are some key areas to look at. These include the length, content and the SEO (Search Engine Optimisation) of the words in your blog. We have created a checklist of the most important steps to improve your online content below.
Tips and Tricks For Improving Your Blog
Create Useful Content – The most successful blogs are those that find a niche in the market and explore it. Some questions to ask yourself include: Does my web page serve a need for specific information? Does it entertain, clarify, inform or educate? Writing for the sake of writing won't necessarily retain an audience.
Make it Reader-Focused – It is essential for any small business to write for the end user, rather than focusing on your own business interests. Research your audience through social networking sites and forums. Browse similar business pages to yours and find out what customers want to hear about and comment on. How can you best address and answer these questions over other sites?
Keep Blogs Up-To-Date – News is constantly updated on the web. Is your blog doing the same? An online sport retailer might keep customers informed of the latest sportswear they stock through blogs, for example. In order to gain a strong following and to address key issues, you should ensure your writing keeps up to date with your customers, their needs and with what's happening now.
Include Links to Other Sources – Linking to other writers, media and websites (like your Facebook company profile) in your post gives your customers some context and can strengthen trust and reputation. A small garage, for instance, might benefit from customer reviews and recommendations on their blog.
Keep your Message Simple – Your post should present its message in an easy-to-read manner. Cutting out descriptive words and making sure you only have one main message keeps your articles concise. Try to tell your story with a beginning, middle and end. An average reader's attention span is 96 seconds per blog, so you want to catch your customers' attention immediately. Shorter, regular posts generate stronger readership over longer and irregular blogs.
Presentation – Presenting information in bite-sized chunks is another way to keep your content engaging: try using lists, vary the formatting and use headers and pictures to liven up your blog. A florist's small business blog, for example, may scatter images of plants among the text in the post to add interest.
Use Titles Carefully – Imagine telling a neighbour what your post is about in the space of five seconds. Use this summary to create a short and snappy title to clearly outline your post for your customers. Those finding your blog through Twitter and search engines want to get the gist of an entire article in the title.
Catchy Content – Studies show people remember just 60% of what they have read online. Improving your SEO in blogs addresses this reality. Tagging posts with buzzwords and keywords will help get content featured in search engine results – which helps customers reach your blog.
Heather Gorringe, founder of online horticultural business Wiggly Wigglers (lywwww.wigglywigglers.co.ukigglers.co.uk), has run a blog since September 2005 to promote her company and had this to say about blogging: "Google and other search engines really do like websites that are updated with new content regularly and that means that we are more likely to appear higher in the search rankings when people are looking for things we supply. Interesting and informative content on our blog helps us to build our reputation as a brand, a thought leader, and somebody worth listening to."
Successful blogs tackle important issues and start up a conversation between the business and the end user. With the sheer amount of posts online, and competition for readers increasing, think carefully about how you present your content.
To integrate your blog into your website and for more apps to help bring your content to life, take a look at Names.co.uk's 1-Click Installs, which include the World's number one blogging tool WordPress at Namesc0's wordpress hosting page