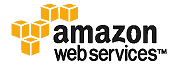 Amazon S3 is a storage service provided by Amazon.com. It is part of Amazon's cloud computing offering, and it used by all sorts of individuals and businesses. Although anyone with a Linux server can theoretically backup their server manually to S3 storage, it helps to have a tool to do it for you.
S3cmd is a command-line S3 client for Linux. It can be used with cron to create automated backups of your data.
"S3cmd is a command line tool for uploading, retrieving and managing data in Amazon S3. It is best suited for power users who don't fear command line. It is also ideal for scripts, automated backups triggered from cron, etc."
S3cmd is available for download from the project's website in both source code packages and binaries for major Linux distributions. It is free and open source software released under the GNU General Public License.
Source: S3cmd