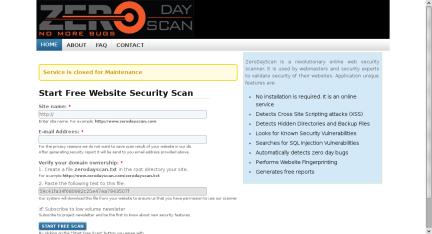 Whenever you start a new website, you want to make sure everyone can see it, that it loads quickly, and that hackers can't bring it to its knees. Here are a few useful web tools to make sure you cover all three:
1. Accessibility. A-Checker – An accessibility testing tool. Simply enter the URL or upload the html file of the site page you want to evaluate, and it will test it according to HTML standards and accessibility standards.
2. Speed. Pingdom Full Page Test – This complete tester will load your entire web page, including images, CSS, flash, and anything else you might have stuck in there. It then evaluates the overall speed as well as each item.
3. Security. Zero Day Scan – An online service that tests your website for security vulnerabilities such as Cross-Site Scripting (XSS), SQL injection, and more. It then generates a report of the test results. Domain ownership verification is required.