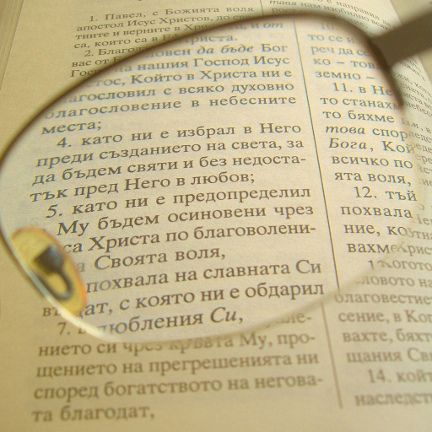 In anticipation that ICANN will soon allow domain names in languages other than English and characters outside of the Latin alphabet, Bulgaria has submitted an application to allow the registration of domains using the Cyrillic alphabet. Foreign Minister Ivaylo Kalfin stated that this move was highly anticipating by Bulgarian residents, and that the country managed to submit the application before Russia had the chance to do it themselves.
"Bulgaria will be visited by the world's top experts in this field on May 26. The Russians are also working very hard as well," the minister pointed out.
The occasion of the announcement fell on May 24th, known as Bulgarian Education, Culture and Slav Letters day, which remembers Sts Cyril and Methodius, who were responsible for creating the Cyrillic alphabet.
Source: Sofia News Agency
Photo: Flickr