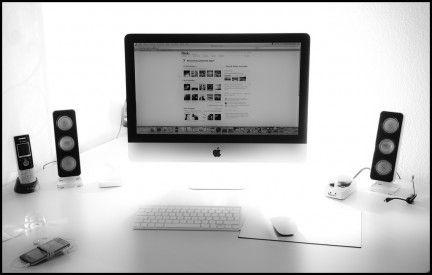 Last week, Apple won a domain dispute in which it accused a Los Angeles entrepreneur, Daniel Bijan, of cybersquatting. Bijan lost 16 domains to the company famous for its iPhone and iPod products. Now he has issued a public statement regarding the incident.
The domainer says he was "naive at the time" he registered the first of the 16 domains, MacbookPro.com. He states he never received any legal notices from Apple and because of this, assumed he was in the clear. Bijan claims he set up affiliate sites that redirected users to sites selling Apple products and never promoted competitors. Apple's complaint to ICANN states otherwise.

What will Daniel Bijan do now? He says that since facing financial issues and a mid-life crisis, he will pursue his true passion: music. The 35-year-old has set out to "record and sell" 1 million records by the end of this year.
In addition, he also uploaded a sob story on YouTube blaming Apple for his problems and calling for a boycott on the company. He should spend less time feeling sorry for himself and more time researching trademark law.
Photo | Flickr