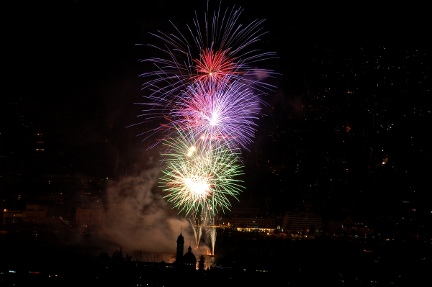 Hopefully, it has not been a year since you have given your server a good checkup, but just in case you need a reminder, here are a few things to check at the start of 2010:
1. Log rotation. Normally, Linux will rotate logs for the kernel, web server, and other applications, saving older ones under alternate names. You should check in /var/log and make sure it's all working as expected.
2. Filesystem. Run a basic filesystem check (fsck) to see if there are any disk errors. It is important to find them before they lead to data loss.
3. Updates. If you have not installed the latest updates, particularly kernel patches, do it now. An off day is the perfect time to perform a mandatory reboot.
4. Security check. Do a system-wide check for rootkits, vulnerabilities, viruses, and rogue scripts.
5. Memory and CPU usage. Run "top" and monitor CPU and memory usage for a few minutes. Check your load averages. Make sure all of it is within your desired parameters.
Now that you are done with that, enjoy your New Year with a little more peace of mind.
Photo: Flickr