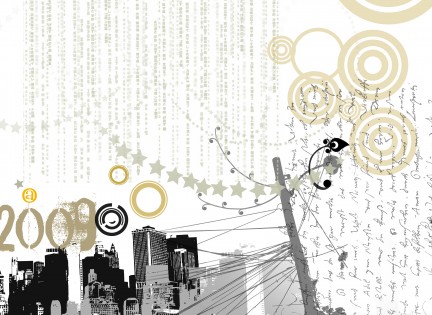 This year has been a big one for both the domain and web hosting industries. Significant growth has been seen in the ccTLD market while more prominent TLDs continue to sell for record-high prices. A recession has brought more entrepreneurs and investment online, spurring heavy growth in the hosting and data center realm.
Here are some of the more memorable stories of 2009:

ICANN Gets a Dressing Down from Congress
Lightning strike brings outages for Amazon cloud
Despite poor economy, domain prices on the rise
"James Bond" data center can withstand hydrogen bomb
Naughty registrars keep ignoring ICANN rules
Gore and Gorbachev in battle over .eco
Germany's .de gains position of top ccTLD
New ICANN oversight model announced
Should I setup my own dedicated servers or use the cloud?
Insure.com sells for $16 million in record sale
ICANN announces delay of gTLDs, expediates IDNs
Domain sales up by 15%
Making Use of User Agent Data
Data center outage causes major flight delays
How to Save Bandwidth with .htaccess
UK police shut down 1200 .co.uk domains
InternetBlog wishes you a very happy New Year. Get ready for more domain name and Internet news in 2010!
Photo | shlomaster