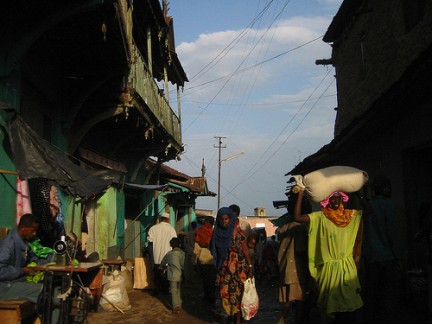 In keeping with the recent strong performance of the .de ccTLD, Aethiopien.de sold at auction for €17,850. The name is a Latin-character version of Äthiopien, the German name for Ethiopia. It would be interesting to see how much the IDN variant of the name might sell for at auction compared to this domain.
Other recent sales include:
u.to- $13,000 USD
superrealtors.com- $5,250 USD
lmj.com- €3,103
auto-shop.com- $2,888 USD
dominationphonesex.com- $1,100 USD
As far as the domain business is concerned, the holiday season is pretty slow. Six and seven-figure domains tend to be very expensive gifts.
Photo | Flickr