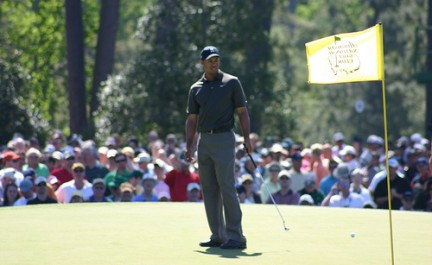 With all the talk in the news of golf master Tiger Woods lusting after mistresses, cybersquatters have been lusting after domains bearing his name. Dozens of domains and sites related to the scandal are up for sale on eBay, including:
TigersHarem.com
TigerGotWood.com
TigersLitter.com
TigerTexts.com
One cybersquatter declared:
Tiger Woods and his multiple affairs are the talk of the world. Now is your chance to cash in on one of the biggest celebrity scandals we have seen in years… The Tiger Woods craze is only gaining momentum and will continue to thunder along well into 2010," says the seller wooing the buyers.
So far, most of these domain auctions seem to have been pulled from eBay. Either way, I don't know of anyone in their right mind who would buy them. According to one source, the seller of TigersHarem.com wanted $21 million USD for the domain.
Source | India Times
Photo | Flickr