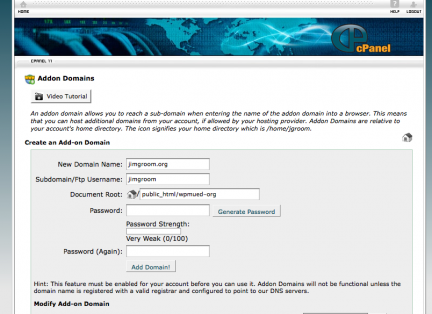 Many people who manage websites also have other jobs, and even those who do not frequently find themselves traveling and away from the comfort of their own home Internet connection. In such situations, users sometimes find themselves behind firewalls that prevent them from accessing certain services, including web hosting control panels like cPanel.
The reason for the restriction is usually not to prevent people from specifically accessing cPanel but rather just a general blocking of any "unnecessary" ports by the network's firewall. JAP4CPANEL (or simply JAP) allows you to access cPanel, WebHostManager, and webmail all through port 80, acting as a proxy between your network and your server.
With JAP, you will be able to access cPanel no matter where you are. It is available for PHP4 and PHP5 and also requires cURL, which is installed on most active web servers. JAP is free and open source software, released under the LGPL.
Source: webhostingtalk.com
Photo: Flickr