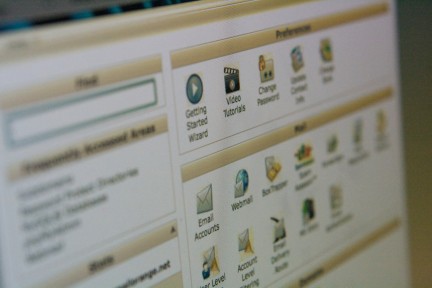 Many web hosts use a control panel called cPanel, a user interface that lets a customer access various services and aids in site administration.
The largest hosts often use their own proprietary control panels, but I often recommend cPanel hosts because the software is so widely used. If you ever find you need to switch providers, you can just find another company that uses cPanel and avoid the hassle of learning a new system.
Cpanel controls a number of site functions. These include setting up mailboxes, adding domains, MySQL database administration, setting up FTP accounts, and more. Many cPanel hosts also offer Fantastico, a very useful add-on that allows the end-user to install more than 50 scripts and CMS's automatically. This includes Joomla, WordPress, phpBB, and SMF.
Photo | Flickr