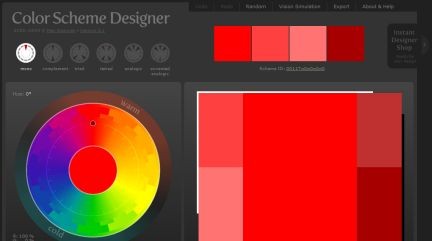 Sure, you can have the fastest server and own the perfect domain for your website, but do you know anything about web design? There's no point in having a powerful server and a killer domain if your site looks hideous.
Luckily, you don't have to be an artist to have a good looking website. Color Scheme Designer is a great free tool I use to find matching colors for all my web creations.
Simply click on a color on the wheel, and the site will return a set of matching colors. On the "Adjust Scheme" tab, you can also change the darkness level to produce grays and blacks.
A matching color color scheme isn't the end-all solution for creating a good website, but it's a big step in the right direction!