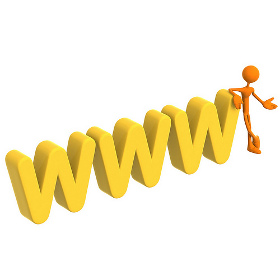 Many people who find themselves needing websites are neither technology experts nor do they have the time to work out every detail. A person might know nothing more than the fact that his business is missing out on a larger market by not having a web presence. Such a business is probably ready for a Top Level Domain.
There are a plethora of free services available that allow individuals and businesses to display information, images, and even videos on the Internet. But do any of these services provide the professional appearance and tools for success that most businesses want?
When a businesses' main web presence consists of a poorly designed single page on a social networking site, the message conveyed to customers is that the business does not take their web presence seriously. An address that uses a Top Level Domain (tld), such as .com, .net, or .org is an excellent way for a new business to promote its brand.
Country domains are also a way to localize a brand and ensure that customers from a particular country will see your business first in the search engine rankings. Country tld's include .uk (for the United Kingdom) and .au.(for Australia).
Having a top level domain, especially a .uk domain if you are in the UK, increases the likelihood of your business being seen and taken seriously. The next step is finding a good web hosting company, and your business will be well on its way to success.