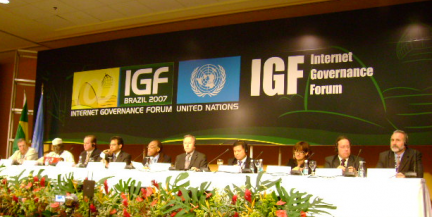 The fourth-annual meeting of the Internet Governance Forum in Sharm El Sheikh, Egypt has just concluded. Hot topics discussed at the international event include IPv6 adoption and America's role in Internet affairs
To spur IPv6 adoption, ICANN CEO Rod Beckstrom proposed a "cash for clunkers" program through which old IPv4 hardware could be turned in for credit towards new IPv6-compatible equipment. Such a program would be especially beneficial to poor and undeveloped countries.
Finally, a number of delegates expressed concern that the United States still has too much control over the Internet. Though ICANN is now technically independent from government control with the new Affirmation of Commitments, this apparently isn't enough for the rest of world. Technology leaders cited issues with the organization's accountability and called for more participation from the developing world.
Photo | SilviaSS