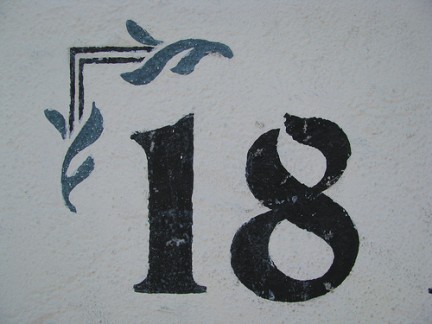 In keeping with .de's heavy growth, 18.de recently sold for €16,500 in an online auction. This is a great domain for a number of reasons.
First and foremost, 18 is the age of adulthood in many countries. It is the minimum age for such things as drinking, driving, voting, and smoking in many places.
Not only that, but "18.de" is a short and very memorable name. It is perfect for radio and word of mouth advertising.
Other recent sales:
cu.de- €5,200
tjj.com- $4,999
editions.in- $2,500
fantab.com- $2,000
ringworm.net- £1,100
Source | Domain News
Photo | Flickr