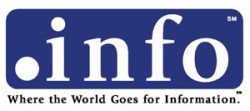 In an effort to promote the .info extension, registry Afilias is holding a contest for the best .info site. Ten finalists have been selected and the top three will split a $15,500 cash prize.
Votes may be placed here. Polling will be available until November 6. The finalists are:
http://www.turkel.info
http://www.gps-tour.info
http://www.solicitor.info
http://de.med.info
http://www.digitaldruck.info/
http://your-affiliate.info/
http://www.thueringen.info
http://www.zulassungsdienst.info
http://www.westsussex.info
http://www.santosbrazil.info
Nearly 50% of submissions came from the United Sates and Germany, but the rest came from a smorgasbord of countries. Most entries were either special interest, corporate, or private sites.
Afilias is using the contest to demonstrate that .info is a quality extension, but as far as I'm concerned, .com is still king.
Source | DN Journal