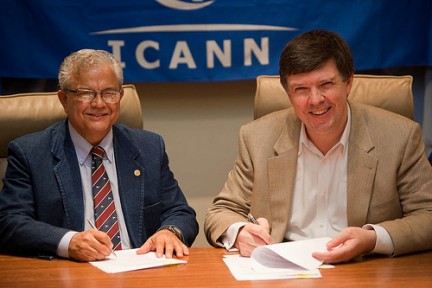 I read a great opinion piece by blogger Eileen Yu this morning about the Affirmation of Commitments (AOC) and ICANN. She argues that while the AOC has diversified Internet leadership, it does nothing to hold ICANN accountable.
Total investment in the web today is many times what is what in 1998 when the agency was founded. More people have Internet connections then ever. One would think that given ICANN's increased responsibilities, it would be held more accountable. Instead, it has been turned loose.
I personally do not trust ICANN to act in the best interest of netizens. Time and time again it has shown its partiality towards corporate interests, and its inability to keep order. We need a government framework for the web that isn't so biased.
Photo | Flickr