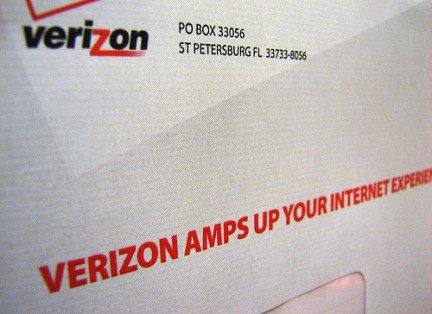 The cellular provider famous for its "Can you hear my now?" adverts is making itself heard. This week Verizon filed a number of lawsuits against cybersquatters.
Some of the domains involved are varizon.com, vierzon.com, and virazon.com. These clearly infringe upon Verizon's trademark.
The company is demanding $100,000 per domain in addition to other damages. This includes any profits earned from the names and legal fees. Verizon is also asking that the cybersquatters pay for corrective advertising to remedy "any consumer confusion or misperceptions" that resulted from the use of domains.
I have a feeling Verizon will win its case, but I doubt their damage requests will be fulfilled. It will be hard to prove that any loss of profits and consumer confusion occurred, and my guess is the individuals concerned are unlikely to have $100,000.
Photo | Flickr