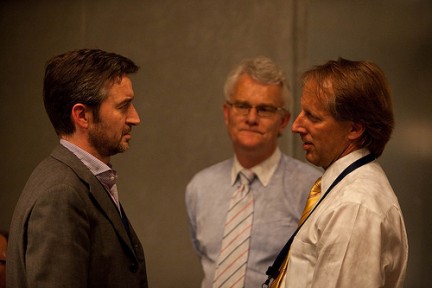 ICANN has been criticized in the past for paying too little attention to end users. Now the agency's CEO, Rod Beckstrom, has decided to give Joe the Plumber an ear and an eye by answering a few questions submitted by readers at Guardian.co.uk.
Here is a summary of the questions and answers:
Question 1: Shouldn't more emphasis by placed on introducing IDNs rather than gTLDs?
Beckstrom: Both projects are moving along at a good pace. IDNs are more popular, while there has been some controversy over gTLDs. However, we wish to create competition and "are moving forward with an aggressive time frame."

Question 2:What's the benefit of gTLDs? Why doesn't ICANN oversee country-code domains?
Beckstrom: Administrators of ccTLDs already have the power to do as they please with their extensions. "It's in our mandate to create new top level domains, so we're doing the right thing – but it's a very difficult problem."
Question 3: "How is Icann trying to improve the arbitration process for victims of domain theft?"
Beckstrom: "We are proposing a new mechanism – uniform rapid suspension. There is a proposal and we're deliberating it."
So there you have it folks. Rod Beckstrom is now going to return to his cave. Expect to see him again this time next year to answer three more questions. My humor set aside, given the big changes ICANN will be instituting over the next year, Beckstrom will probably find himself doing a lot more PR work.
Photo | Flickr