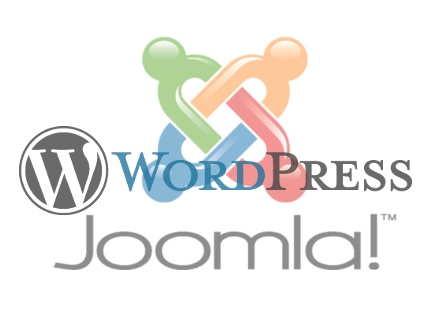 Question: I'm torn between two content management systems (CMS). Should I choose Joomla or WordPress?
Answer: There are hundreds of content management systems and tens of really good ones, but two very popular ones: Joomla and WordPress, are often highlighted. The truth of the matter is that there are benefits and drawbacks of both, and the one that will work best for you mostly depends on your needs and preferences.
Joomla is a large multi-functional CMS that is highly extensible and very customizable. Your website could be anything from a storefront with an ecommerce shopping cart to photography portfolio featuring a gallery of your work. The frontend, templates, and arrangement of modules are all subject to your imagination. It can also function as a blog or news magazine, but in that category it is a sloppy second to WordPress.
WordPress was primarily created as a blogging application. Since then, however, it has grown into a full-featured news creation and management tool. With it you can have a single user blog or a multi-user site complete with user bios, advertisements, etc., all extended through the plugin interface. Installation, setup, and extending of WordPress has become very easy, arguably easier than Joomla, and WordPress suits those who do not need all of the extra bells and whistles of Joomla.