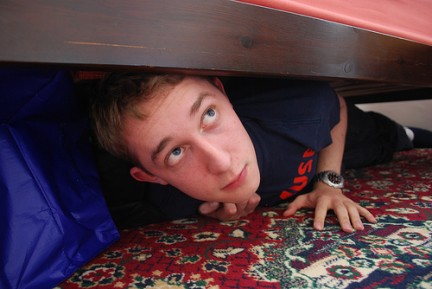 In a recent dispute over domain ShoeZone.com, arbitrator WIPO declared the owner guilty of bad faith and ordered the name be transferred to a UK trademark holder. This was in part due to his use of WHOIS privacy protection to hide his contact details:
…the Respondent's use of the privacy service is at least consistent with bad faith. A respondent's use of a privacy service is likely to cause a complainant some delay while it endeavors to ascertain details of the true respondent to its prospective complaint, and the respondent continues to derive click-through revenue during that period of delay.
This is the first time privacy protection has ever been ruled as bad faith. While the service does hide the user's contact information from the WHOIS database, it can be revealed by the privacy service provider in legal and ownership disputes, usually only after receiving a subpoena.
Cybersquatters and other violators of domain ethics often do use WHOIS privacy as a shield for their actions, but the majority of people using this service do so legitimately. To mark it as bad faith is akin to arresting someone for removing their name from the phone book.
Source | The Domains
Photo | Flickr