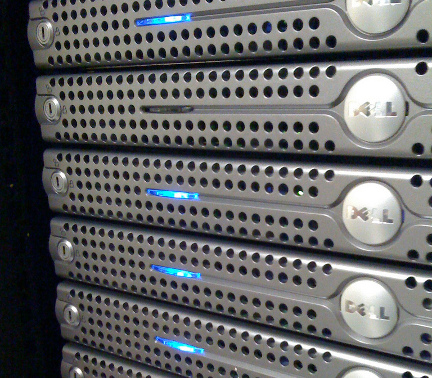 Question: I just ordered a remote dedicated server, and I am concerned about trusting my data with someone else. What are my options if the server goes down?
Answer:
Generally speaking, you do not have much to worry about. You most likely did your homework before selecting your web host. There is not a huge risk of you losing your data completely, but you should always keep backups just in case.
The bigger risk is downtime. You want to minimize the disruption of service, especially if you have a business and clients who depend on your website(s). Here are a few steps you can take to minimize downtime.

Monitoring software: I posted some information about monitoring software back in May. With it you can know precisely the moment when your server goes down so that you can act quickly.

Maintenance windows: Rather than getting hit with security threats and then doing emergency patches, plan your security updates. If your primary audience is in one region of the world, it should be easy to schedule maintenance when most of your clients are sleeping. With Linux and Unix servers, you will only need to reboot when you update the kernel.

Reset switch: If it comes to this, it is certainly handy. Some web hosts offer remote access to a hardware switch that will reboot your computer without their physical intervention. Short of that, most have quick response to reboot requests.

KVM switch: If all else fails, and you cannot even reboot your server properly, your web hosting company may have a solution that allows you to use a virtual keyboard and monitor to access your server. If it still comes on but will not connect to the network, this is a good solution. If it will not come on at all, you will be thankful you have backups.
Photo: Flickr