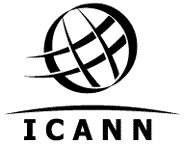 It happens all too often. You have a lapse and forget to renew your domain name registration. One day you go to your website to find it filled with text link ads instead of your content. Re-registering should be simple, but ICANN's At-Large-Advisory Committee (ALAC) reports that the methods available to consumers who want to recover their expired domains "have proven to be ineffective."
The current system involves a 45-day auto-renew grace period. After the grace period ends, the registrar deletes the domain, and it enters a 30-day redemption grace period. At this point no website will appear when trying to access the domain. The registrant can still renew the domain at this point through their current registrar.
ICANN's consultation asks: "whether adequate opportunity exists for registrants to redeem their expired domain names; whether expiration-related provisions in typical registration agreements are clear and conspicuous enough; [and] whether adequate notice exists to alert registrants of upcoming expirations."
They are also considering whether there needs to be some type of notification system as the domains progress through each grace period and face deletion. Furthermore, registrars are allowed to sell domains in the auto renew period to third parties. That is often when you will see your domain suddenly appear with ads. Then when you try to register it again, the new owner might try to sell it for you for a high price. The ALC intends to evaluate all of these issues.
Source: Out-Law.com