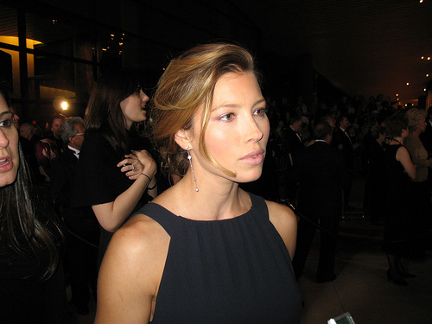 You had a long day at work and just want to unwind. How harmless would it be to do a quick search for some hot pictures of a famous actress? On one particular night, you decide to search for Jessica Biel. All appears to go well, but a few days later, your computer is slowing down, acting kind of funny. You might well have been infected with spyware, malware, viruses, or adware.
McAfee's annual survey revealed that Biel had surpassed Paris Hilton and Brad Pitt as the riskiest celebrity to search for. People looking for pictures, wallpapers, screensavers, and videos often encounter websites phishing schemes, spyware, and viruses. Nearly half of all websites claiming to have Jessica Biel screensavers are malicious.
"Cybercriminals are star watchers too—they latch onto popular celebrities to encourage the download of malicious software in disguise," McAfee Avert Labs VP Jeff Green said in a statement.
Malware can be particularly dangerous because attackers often use someone's computer to attack other computers or servers without their knowledge. Such computers can remain infected for long periods of time without any visible symptoms. They can also be used to steal private financial information from an unsuspecting user. While there is software that can scan your computer and warn you of potential dangers, the best defense is to only visit websites you trust.
Source: Ars Technica
Photo: Flickr