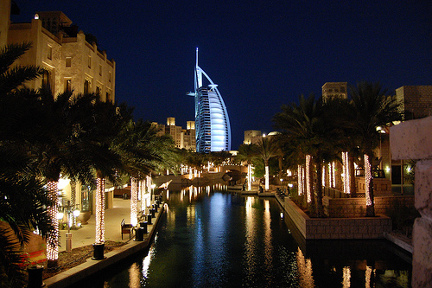 As if the .ae top-level domain craze could stand to get more sensational, Michael Reed, a businessman from the United Kingdom, is complaining that the UAE domain regulator, .aeDA unlawfully took back a domain he had legitimately registered. The domain in question is Irena.ae. Reed owns a 12-year-old trademark for Irena, a nutritional supplement, in Europe and the UK.
According to Reed, however, when the UAE government made a deal with IRENA, the International Renewable Energy Association, they snipped his registration from over his own registrar's head. The regulator .aeDA argues that Reed did not register the domain until two days after the IRENA EU statute and that he posted a "for sale" advertisement on youcanbuythiswebsite.com. When they contacted him, they said he did not respond in a timely manner.
Reed contends that he never offered the domain for sale. The .aeDA asserted that its policies grant it permission to revoke registration of domains that are identical to inter-governmental organizations (IGOs), but there is no mention of it in the policy document. Reed is threatening to pull his business out of the UAE completely. Now it will be up to the UAE to decide which is more important to them: their inter-governmental agreements or the business interests and potential commercial benefits of one man.
Source: Arabian Business
Photo: Flickr