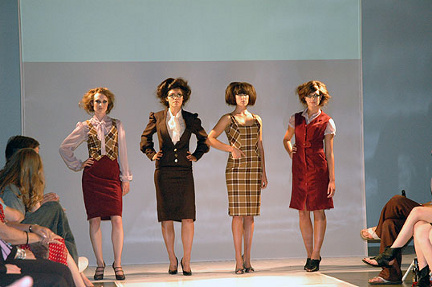 In what is clearly an exceptional yet not completely unique type of case, the WIPO has ruled against a legitimate trademark holder in a domain dispute. Runway Beauty Inc. filed a complaint against Errol Hernandez, who registered and parked runwaymagazine.com, runwaymagazine.net, and runwaymagazine.org. The website opens to a portal stating that it will be a social site about fashion and beauty but with no other content as of yet.
The complainant, Runway Beauty, has a website called runwaymagazine.us and offers an international print magazine about fashion, beauty, and entertainment. They own the U.S. trademark Runway Magazine, registered in 2008. The respondent first registered the disputed domains back in 1999. He intended to make a website, but never found the time or resources. In 2008, when he received complaints from Runway Beauty Inc., he began creating a website.
The panel acknowledged the first two conditions of UDRP: that the disputed domains are confusingly similar to trademarks held by the complainant and that the respondent had no legitimate business interests or rights in the domain. On the third crucial point, however, the panel did not believe Hernandez had registered the domains in bad faith. He registered the domains long before Runway Beauty even existed and always intended to make a legitimate non-commercial website.