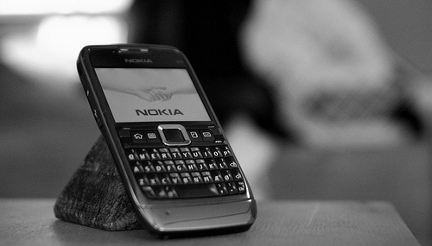 Mobile telecommunications giant Nokia filed a complaint with the National Arbitration Forum over the domain ovistore.com. The respondent in the case was Nehra Corp. Nokia owns the trademark OVI, and their application store website address is store.ovi.com. Like many other cybersquatting cases, the respondent used ovistore.com to display a website with ads and links to Nokia competitors.
Nehra Corp. did not respond the complaint, apparently being satisfied with the temporary profit machine. The panel found that they had violated all three of the requirements for judgment: that the domain name was confusingly similar to a legal trademark, that the respondent had no legitimate usage rights of the domain, and that the respondent registered the domain in bad faith. The panel ruled in favor of Nokia.
Nokia is one of the world's leading vendors of mobile devices and apparently intends to use OVI Store to compete with Apple's iPhone app store. As of now ovistore.com points to a "site is not currently available" message. As with nearly all of these cases, it is not clear whether Nokia will pursue any legal action or if simply losing the domain is incentive enough for cybersquatters to stop their money-making schemes.
Source: National Arbitration Forum
Photo: Flickr