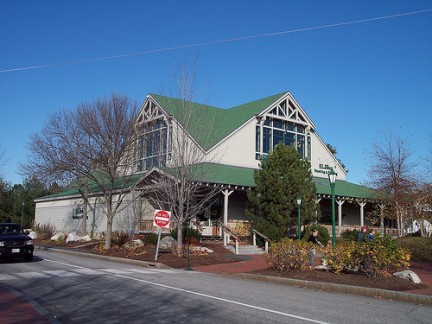 L.L. Bean may be famous for its outdoor products, but now it's also known for bringing the outdoors into computing. The New England clothing retailer recently finished work on an 18,000-square-foot facility that is a step up from the drab design of most server rooms.
Located in Freeport, Maine, the data center was purposely built in a wilderness area and provides occupants with plenty of natural views and light. As Rocko Graziano, the man in charge of L.L. Bean's infrastructure put it, "You don't mind being cooped up in a three-hour planning meeting; when your mind wanders you can look outside and see the clouds flow by."
All wood used in construction was forested locally and the facility is one of only eight in the United States to achieve Leadership in Energy and Environmental Design (LEED) certification. Pictures are available here.
Normally a company will worry about cost first and the welfare of its employees second. There's no denying that most data centers become boring places after the initial "wow" reaction to the hardware fades away, but in this case, it looks like L.L. Bean wants to keep its server technicians happy and go green.
Source | Greener Computing
Photo | Flickr