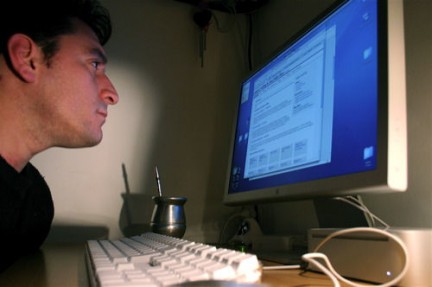 Content management systems (CMSs) are great for websites of all shapes and sizes. They not only drastically reduce the amount of hardcode HTML editing needed to keep a website up-to-date, but are also easy to modify with add-ons and themes. Do a quick web search, though, and you'll find there are literally thousands of CMSs to choose from.
Each CMS is built differently and may or may not be the best option for your site. Some content management systems are designed only for hardcore geeks, but have streamlined backends that make them great for large sites. Some might be easy to use, but offer poor performance, while others may offer a healthy mix between good performance and usability.
Here are my choices for the best content management systems. All are widely supported and respected in the web industry, but because requirements vary so greatly from person to person, the CMSs are ranked in no particular order.

WordPress
WordPress is by far the most popular blogging platform out there. Not only does it feature a plethora of quality free and paid themes, but it can easily be customized with free plugins, which can be installed with one click. Some notable plugins include All in One SEO, WP Super Cache, and NextGEN Gallery.
WordPress is so flexible as a CMS that it can also be used for full websites. I actually know a guy who uses it to power a government website with several thousand pages and hundreds of videos and documents.
Joomla
Probably the most popular CMS for full-scale websites, Joomla comes with a number of cool features such as content caching and an easy-to-customize layout out of the box. As with WordPress, a wide variety of themes and extensions (plugins) are available.
Joomla is great because it is so expandable. For example, one free add-on, VirtueMart, will turn the CMS into an online store. If you want to create a movie review site, jReviews has you covered. It's even possible to integrate forums and wikis into Joomla.
DotNetNuke
Nearly all the CMSs out there require PHP and MYSQL. For those running ASP.NET, DotNetNuke is the most popular option. The CMS is used by many corporations, including Kodak, Sharp, and Mitsubishi. Though DNN can be used for free, a professional version is also available that offers more support and quicker updates. Free themes and modules are available, but not as many options are available compared to other content management systems. Because DotNetNuke is marketed heavily toward businesses and corporations, the best add-ons cost money.
Drupal
This CMS is very similar to Joomla, but has a slightly steeper learning curve. It is better for SEO, has more community features, SSL support, better content management, and more international support. If you plan on using a CMS for multiple sites, Drupal is a good choice because one installation can run several seperate websites simultaneously. Any CSS or HTML template can easily be converted to work on the platform, too.
For those unsure of whether to pick Joomla or Drupal, Alledia and My Drupal both have a very good overview of the main differences between the two. In short, Joomla is better for beginners, but veteran techies will appreciate Drupal more for its flexibility.
Still haven't found a CMS? Other popular choices include XOOPS, Plone, PHP-Fusion, and Xaraya. The great thing about the web is unlike a car or house, if you don't like your first choice, you can simply delete it and start over!
Photo: Flickr