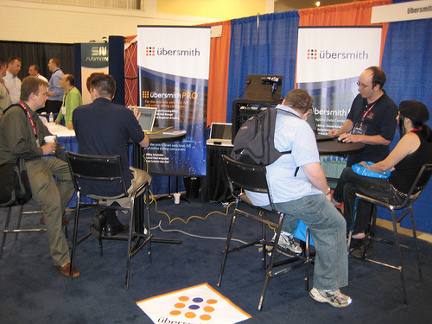 HostingCon, which calls itself the "largest gathering of hosted services professionals in the world", begins next Monday, August 10, in Washington,D.C. It is both a conference and a trade show, showcasing news, ideas, and networking opportunities for web hosting professionals. This is the 5th annual conference, and organizers expect a turnout of around 2,000 people.
Among the keynote speakers this year are: Zane Adam of Microsoft, Antonio Piraino of Tier1 Research, Stephen Cho of Google, Daniel Burton of Salesforce.com, and Emil Sayegh of Mosso. Cloud computing seems to be the hot topic, with many of the keynote speakers focusing on it. Other topics include data protection, SEO, surviving a financial crisis, and virtualization.
Registration is $570 for the full conference with lunch, $415 without lunch, $259 for a single day without lunch, and $71 for exhibits only. Those on a budget can purchase an exhibits only pass and still visit booths, pickup freebies, and network with leading professionals in the industry. There will be over 100 exhibitors this year.
Photo: Flickr