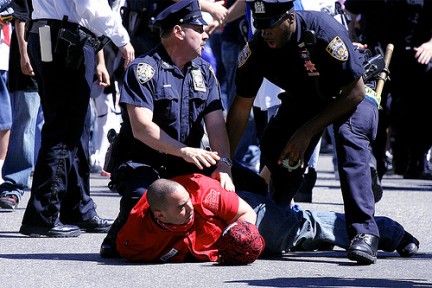 The stealing of domain names, or domain hijacking, has been a serious problem for a long time. Hijackers who have been able to hack their way into owning a premium domain with impunity before may need to watch out, however. Late last week, the first arrest for domain theft in the United States occurred in New Jersey.
The person arrested was Daniel Goncalves. He is accused of stealing P2P.com from its co-owners– Marc Ostrofsky, Albert Angel and Lesli Angel– in 2006. He then sold it on eBay for £65,881 ($111,000 USD) to NBA player Mark Madsen.
Goncalves is currently out on bail, but faces federal felony charges. The victims are also suing Madsen, who did not know the name was stolen when he purchased it.
This may be the first domain hijacking arrest, but hopefully it won't be the last. It will be interesting to see how the case plays out. My guess is the original owners will get the name back from Madsen, but Madsen will probably sue Goncalves for his money back. This why you always look into a domain's history before buying.
Source | DN Journal
Photo | Flickr