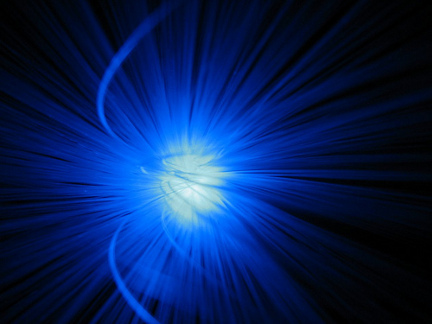 Yesterday, an undersea SAT-3 cable was cut between the Iberian peninsula and West Africa. It is apparently the only line connecting West Africa to the digital world, and the cut caused connectivity problems in Benin, Togo, Niger, and Nigeria. Nigeria's banking sector, government and mobile phone networks all suffered from bandwidth outage.
"SAT-3 is currently the only fibre optic cable serving West Africa," explained Ladi Okuneye, chief marketing officer of Suburban Telecom, which provides the majority of Nigeria's bandwidth.
"So all West African countries have to use it."
The fibre optic cable is 15,000km (9,3000miles) long, connecting eight West African countries along is route to South Africa. 70% of Nigeria's bandwidth is routed through Benin, causing it to suffer greatly from the cut. The company responsible for the network, Suburban Telecom, is sending a ship from South Africa to investigate. According to Okuneye, it could be two weeks before the ship arrives.