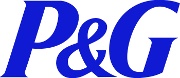 The Proctor and Gamble Company (PG), responsible for products such as Tide detergent, Pampers diapers, and Scope mouthwash, recently filed a domain dispute with Richard Jones, a man who registered scopemouthwash.com and used it for his search portal of miscellaneous advertisements available in multiple languages. PG owns pg.com as well as a website for Scope called getclose.com.
Jones did not respond to the dispute and therefore left it completely up to arbitration panel to decide the outcome, which was pretty much an open and close case. SCOPE is a registered trademark of Proctor and Gamble, which I am sure Jones very well knew. It was also clear that Jones registered the domain in bad faith with the sole intent of profiting from the trademark through random ads.
As with all of the cases like this one, it left me wondering what type of income people like Jones receive before they lose the domains. Cybersquatting continues to be a problem for many website owners, including large corporations with significant interest in protecting their trademarks. According to ICANN policy, the panel ordered the registrar to transfer the domain to Proctor and Gamble.
Source: UDRPsearch