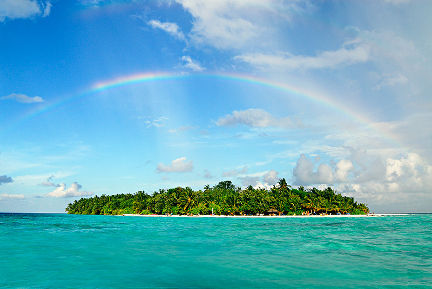 A twenty-four-year-old woman in Manchester, formerly known as Claire Forshaw, has officially changed her name to Princess-Rainbow.com. She had apparently been contemplating such a move for quite some time, but her boyfriend dissuaded her, arguing that it would cost a lot of money. She finally investigated and found that she could do it for only £10.
The young woman does own the domain name princess-rainbow.com and plans to use it to sell her art online. Her reason for changing her name, however, is quite simple. She wanted to be the first to have a domain name as her name.
"When I realised it actually cost as little as £10 my boyfriend said that Princess-Rainbow.com was ideal for me because I am mad on rainbows!"
While it is amusing, the story does raise some questions. As the legal owner of princess-rainbow.com, which she intends to make a business, does she also have some right to the name? Can another person change her name to Princess-Rainbow.com? What about Princess-Rainbow.net or .org? Furthermore, it does open up a whole range of possibilities about other domains. Can I change my name to Internetblog.org.uk?
Source: The Independent
Photo: Flickr