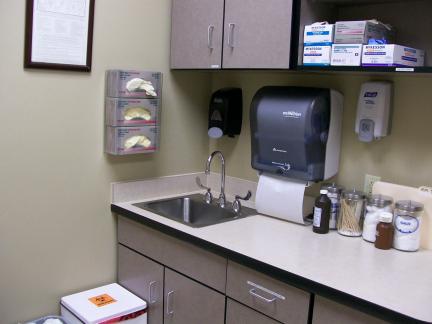 Leo Enriquez is a former employee of Aurora Health Center in Cook County Illinois. While he was working for them, he registered domain names for them under his own company's name. The domains were "aurorahealthcenter.com, centrodesaludaurora.com, immigrationexamines.com, medicodeinmigracion.com, and yourimmigrationdoctor.com". When Enriquez left the clinic, he still owned the domains.
Aurora asked him for the domains, and Enriquez, being the obvious euntrepeneur that he is, insisted they pay $13,000 for them. The clinic is now suing him for fraud to stop him from selling the domains they claim to own. Enriquez used the clinics own funds to purchase the domains.
This is a perfect example of how companies can get themselves into trouble by not protecting their domains. The clinic is probably a small one and thought it would be reasonable to hire one of their employees to create a website for them. On the one hand, Enriquez does have ownership of the domains, but he used Aurora funds while he was under their employment. Nevertheless, it will cost the clinic thousands of dollars in legal fees to fix something that could have been easily avoided.
Source: Chicagonow.com
Photo: Flickr