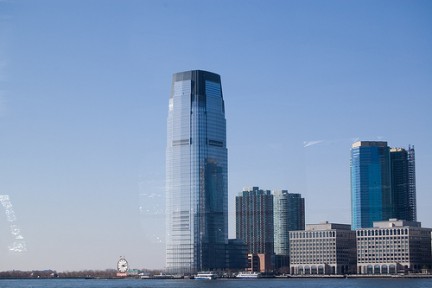 Last April, blogger Mike Morgan got a cease and desist letter from financial firm Goldman Sachs. The letter demanded that he take down his website, GoldmanSachs666.com, a blog critical of the company. Goldman claims it violated its intellectual property rights. An attorney himself, Morgan fought back, and won.
Though "Goldman Sachs" is a trademarked term, the site falls under fair use guidelines and does not violate American trademark law. Rather than go to court on Goldman's terms, Morgan filed a preemptive lawsuit in his local district court, asking it to verify the lawfulness of his site. Yesterday, Goldman Sachs backed down, agreeing not to interfere with the blog so long as it is not used for commercial purposes and a disclaimer is displayed on every page.
On his site, Morgan declared:
True knuckheads that think they can bully anyone. Well . . . they bullied Bush, and they're bullying Obama and his Gang of Goofballs, but I hate the bad guys . . . and Mike Morgan never backs down
The site owner was lucky in this case because, as an attorney, his legal costs were drastically reduced. Everyone can and should challenge abusive legal claims like the one from Goldman Sachs, however. The investment giant knew it had no legal basis to take the site down, but thought it could do so by threatening Morgan with costly legal proceedings. Most of the time, this tactic works, but if you hold your ground, you'd be surprised how much power you can hold against big business.
Source | The Domains
Photo | Flickr