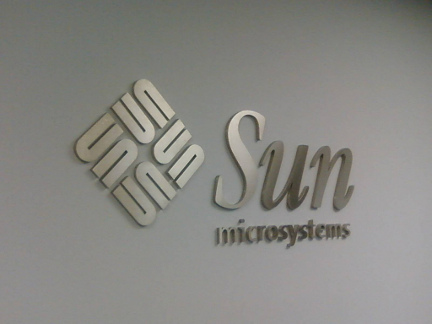 Today Sun Microsystems shareholders are voting on whether or not to approve Oracle's proposed $7.4 billion acquisition. Many of the world's websites run on servers powered by Sun's operating system Solaris, their hardware, MySQL databases, and in some cases, Java-based applications. All of that is now on the table if Oracle's acquisition goes through, and many customers are wondering what it means.
Talk has already surfaced that Oracle will split the company, spinning off or selling parts of it. HP is taking advantage of the situation by providing support and guidance for those wishing to keep their current data center setups, while moving to HP support — and eventually their systems. They are also offering 50 to 85 percent discounts on HP-UX 11i OS if they trade in their Solaris setups.
The three major software components of Sun's arsenal are all free and open source: Solaris, MySQL, and Java, so HP and other server vendors are no strangers to them. Sun has also had long-standing relationships with other companies that needed to support its SPARC architecture based hardware. There is little doubt that HP will not be the only suitor, with IBM, Novell, Redhat, and others all seeing an opportunity.