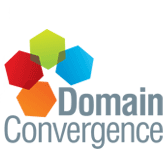 Registration is now open for the second annual Domain Convergence conference to take place in Toronto, August 13-14. It is a conference for domainers to learn from each other, share ideas, network, and acquire useful tools. The first event was held in Niagara Falls, Ontario. In addition to general domainer networking, the conference will feature a session about .ca country top-level domains.
"The idea for Domain Convergence was born from our local DomainerDinner events, where domainers get together for an evening of social networking and open information exchange. Domain Convergence is taking the social concept further and adds sessions that will provide you with valuable information and bring new ideas & partnerships."
Early registration is C$ 649.00. This seems like an excellent opportunity for both experienced and new domainers interested in exchanging ideas. If you are in Canada or anywhere nearby, it might be worth your time if you can write the registration off as a business expense. As the domain landscape is quickly changing, particularly with the new gTLDs announced by ICANN, it is a good idea for domainers to begin meeting all over the world.
Source: DomainConvergence.com