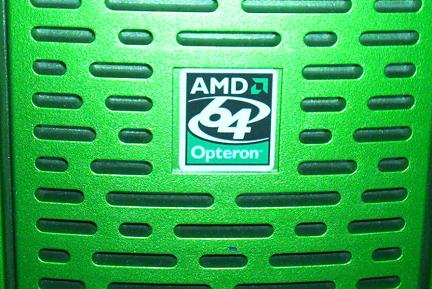 In June AMD released a series of six-core processors designed for servers. The interestingly named Opteron Instanbul chips were quite popular, according to the company, which claims it saw numerous customers of their four-core chips upgrade to the new six-core Instanbul. The latest incarnations of the chips are designed for higher performance at lower power consumption.
The new chips are called Opteron SE and Opteron HE. There is no indication as to what the letters stand for, if anything. If they are following Intel's lead, they are probably just random combinations. At any rate, AMD claims a 50 percent performance boost for the SE and 18 percent boost per watt for the HE.
Gina Longoria, AMD's senior product manager for servers and workstations, said "demand has been really good" for the six-core Opterons and "higher than expectations." Longoria added that AMD has won a few large deployments and many Opteron quad-core customers are upgrading to the six-core versions.
AMD hopes to target cloud computing and Web 2.0 server markets that are demanding more intense processing power in their web servers, while still maintaining lower energy consumption. Those wishing to add the new chips to their data centers can expect prices ranging from $455 for a two-socket HE to $2,649 for an eight-socket SE.