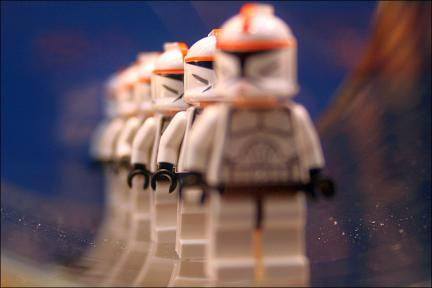 The lesson here is: never mess with people who can build anything they want out of tiny little colored blocks. The respondent, Giocchino Zerbo of Italy now knows that all too well. He registered two domain names: legogames.com and wwwlegos.com. Surely he knew this would cause him trouble, but maybe he perceived some hidden benefits to it, benefits that have undoubtedly eroded by now.
LEGO owns the trademark of the same name and has more than 450 domain names with that trademark in them. Zerbo did not create an enthusiast site or even a real business but instead placed ad links to drive traffic and money to it. LEGO sent cease and desist letters for one domain, legos.com, and it was immediately transferred. With the other domains, however, LEGO received no response.
When LEGO took the case before the WIPO, the respondent did not argue a case. They obviously ruled in favor of LEGO, and ordered both domains to be transferred. The practice of registering known trademarked names as domains and then making profit from them is called cybersquatting. Despite its illegality in many nations, the frequency of cases seems to be on the rise.
Source: UDRPsearch
Photo: Flickr