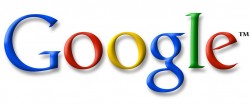 In a move that has surprised few in the tech world, Google has announced plans to release an operating system for netbooks in 2010. Analysts have long speculated that the search giant would release a desktop OS to compete with Microsoft on its largest front. Not surprisingly they intend to create an OS that will rely on the web as a central platform for applications.
This will extend Google's cloud environment into a natural desktop setting, integrating web applications with a desktop environment. The interface will be Google Chrome running within a newly created window manager, on top of Linux, much like the Android mobile operating system. Their hope is that developers will create web applications specifically tailored for the new OS but compatible with any standards compliant web browser on any OS.
"Speed, simplicity and security are the key aspects of Google Chrome OS. We're designing the OS to be fast and lightweight, to start up and get you onto the web in a few seconds. The user interface is minimal to stay out of your way, and most of the user experience takes place on the web. And as we did for the Google Chrome browser, we are going back to the basics and completely redesigning the underlying security architecture of the OS so that users don't have to deal with viruses, malware and security updates. It should just work."
There is no word on whether this operating system will be released to the public for installation on any computer or only on new netbooks. What seems clear, however, is that Google will continue to rely on open source technology, which means the OS will end up on many computers all over the world, simply through user curiosity and ingenuity. Is this Google's big play on Microsoft's empire? The world will certainly wait and wonder.
Source: Official Google Blog