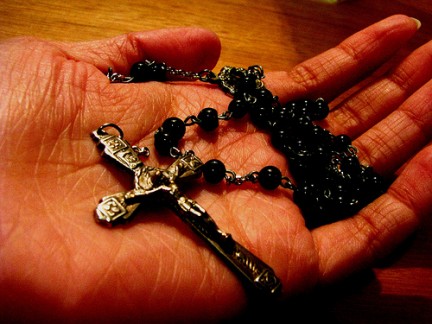 Sex sells, but apparently religion does, too. In a stark constrast to all the gambling and adult domain auctions that make the news, rosary.com sold for £48,388 ($78,088 USD yesterday).
The seller is thought to be Adam Dicker, who owns a number of high-profile domains, including download.net. sm.com, and planets.com.
This appears to be the highest-price religious domain auction to date. There is no publicly available information about anything like God.com, Catholic.com, or Bible.com ever being sold. The most valuable domains sold have had multiple keywords or extensions other than .com:
Christian.info for £21,688 ($35,000 USD) in 2007
BibleCollege.com for £28,383 ($45,805 USD) in 2005
God.mobi for £9,072 ($14,641 USD) in 2007
With more than 1 billion Catholics worldwide, there is definitely an audience for rosary.com. It will be interesting to see if the domain sits there or if the buyer develops it.
Photo | Flickr