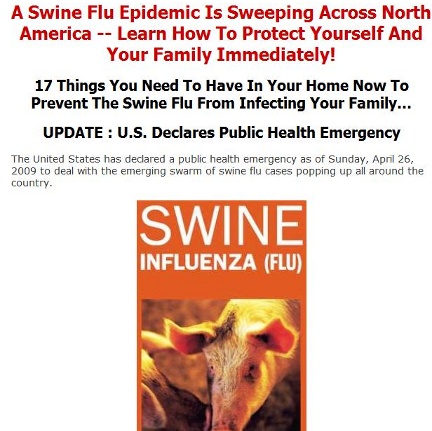 According to F-Secure, over 1,300 swine-flu related domain names were registered over the weekend. Although there are many websites and emails circulating the Internet warning people to beware of swine flu domains, as of yet, only one has been proven to be malicious. It involved contacting the user via email and providing a link that redirected the user to a phishing website.
The web site sells a PDF file for $19.95 that the site claims contains information on how to protect yourself and your family from the swine flu. The attackers would then use your payment information for identity theft and fraud.
F-Secure's website lists the domain names, which include such names as: swineflushot.com, swineflusurvivalguide.com, and swineflusafety.info.
Source: ZDNet Asia
Photo: F-Secure