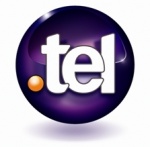 Yesterday, Telnic announced that it has been nominated by the World Technology Network (WTN) for their 2009 World Technology Award in Communications Technology.
Telnic is the operator of the .tel domain, which was recently approved by ICANN and became available for registration in March. Unlike typical domains, .tel names are tied directly to a DNS system instead of IP addresses. They are designed for publishing contact information like phone numbers and IM addresses and integrating them into other applications, such as VOIP. Telnic does not intend for .tel to be used with websites. A number of registrars offer .tel names. The going price is around £15.
The winner of the award will be announced this July 15-16 at the World Technology Network Expo in New York. It is sponsored by the likes of TIME and Fortune, but interestingly, WTN charges to submit award nominations.