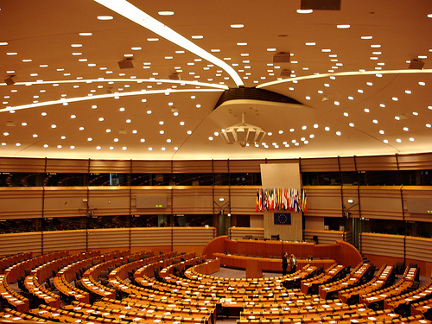 In an effort to encourage greater adoption of the .eu top-level domain (TLD), the European Commission will start allowing non-latin characters to be used in domain registration. In the past, only "a to z" and "0 to 9" characters were allowed. European states that will benefit greatly from this move include Greece, Cyprus, Bulgaria, Czech Republic, Estonia, Romania, Slovakia, Slovenia and Lithuania.
Some of the countries, such as Slovenia, rely on a modified version of the latin alphabet, containing non-latin characters with diacritical marks that were previously not allowed in .eu domain registration. Characters such as "à" and "ä" will now be allowed, as well as Cyrillic characters such as "ψ" and "д". In the past, these countries could only use some of the characters in their alphabets that matched latin characters.
.eu is the fourth most popular country code, after .de (Germany), .uk (United Kingdom), and .nl (Netherlands). The top-level domain was first made available to EU nation states and citizens in 2006. This move is seen by many as a precursor to a larger ICANN adoption of non-latin alphabets, including Chinese, Arabic and many others.