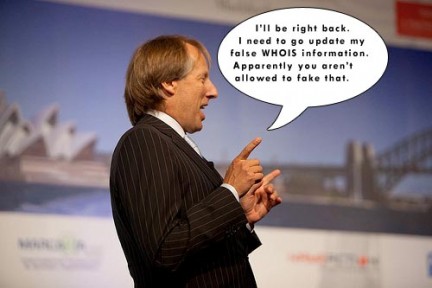 ICANN officially announced today that Rod Beckstrom will be taking Paul Twomey's place as CEO.
According to ICANN Board Chairman Peter Dengate Thrush:
Rod Beckstrom has exactly the sort of strong personal and technical background that ICANN needs, as we enter a period of unprecedented growth and change for the Internet.
The appointment was met with praise from technology leaders. Vint Cerf, an ICANN supporter widely considered to be the father of the Internet, stated that his "experience in industry and government equip him for this global and very challenging job."

ICANN was notified of Beckstom's false WHOIS data, which has suddenly been updated and now displays correct information.
The administration contact is now:
Beckstrom, Rod
161 Lowell Ave
Palo Alto, CA 94301
US
650-704-9024 fax: (650) 618 0423
Here's his house on Google Maps. See the solar panels? I wonder if Al Gore helped install them.
Photo | Flickr