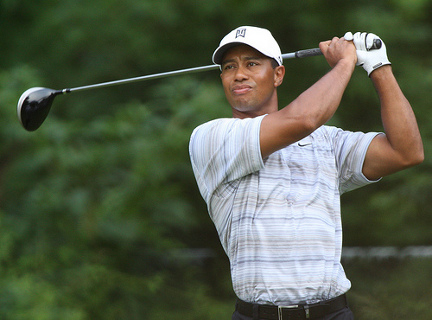 In an effort to secure domain names that match the names of his children, Tiger Woods has been filing domain disputes with the National Arbitration Forum. In order to make a case, the award-winning Golfer argued that the names are confusingly similar to the trademark "Tiger Woods". The arbitrator refused the claim.
The two domains in question were samalexiswoods.com and charlieaxelwoods.com, both matching the names of two of Woods' children. In the first case the respondent, Leonard Meng Lee, registered the domain on the same days that Woods' child was born but agree to voluntarily transfer it to Woods after it was disputed.
In the second case, reviewed this month, the panel ruled that, although the domain name matched the name of Charlie Axel Woods, it was not confusingly similar to the trademark "Tiger Woods" simply by being the name of his child. The panel then decided that "Charlie Axel Woods" was not protectable as a common law trademark or service mark. They further concluded that the complainant produced no evidence to the contrary.
Source: UDRPsearch
Photo: Flickr