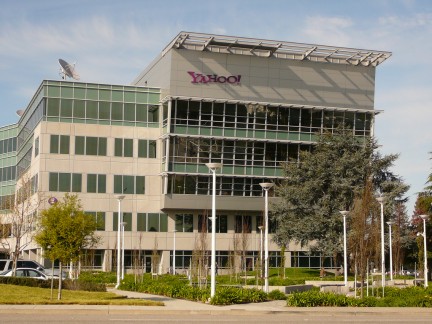 You and I may only be concerned with how fast we can get our computers to load Photoshop or burn a DVD- not how much power they use or heat they generate- but when you have thousands of servers running in a data center, electricity and cooling become critical concerns.
To prevent its equipment from overheating and save money, Yahoo has developed a new type of contained cooling that integrates overhead air conditioning units and water cooling with closed cabinets of servers clustered into groups, or "podules."
The new technology has helped the company soar to the top in the race for the lowest POE, or Power Usage Effectiveness. Beating Microsoft with a score of 1.21, the only company with better efficiency is Google- by a very small margin. This is not only good for the environment, but also saves vast sums of money.
According to Adam Bechtel of Yahoo:
Our power consumption was doubling every 10 months, and that was just a shocker. We started to look at energy consumption in a very different way.
The efficient cooling has been installed at Yahoo's newest data center in Quincy, Washington.
Source: Data Center Knowledge
Photo: Flickr